Digital Marketing
Digital Marketing for Those in Tampa, Clearwater, St. Petersburg, Largo, Dunedin and Neighboring Cities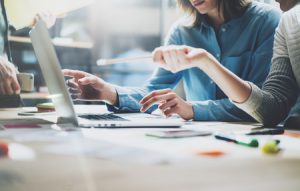 Digital marketing is everywhere. Every hour you are awake, you are exposed to online marketing messages. Tracking cookies display ads of the product or service you looked up last week on your Facebook feed. Free apps require you to close out of a pop up. Even YouTube forces you to watch advertisements before enjoying your video. Therefore, a digital marketing budget can make a huge difference in your overall bottom line.
Your competitors are aware of the fact that digital marketing is everywhere. The only way to make sure you stay ahead of the competition is by marketing on digital platforms as well. As a marketing and advertising agency, we have years of experience providing our clients with unique strategies. We refuse to provide cookie cutter solutions to our clients. We strive to ensure that what we develop for our client is just as unique as the company itself.
By hiring S3 Media as your digital marketing company, you can receive the following:
Campaign Performance Reports
Pay Per Click (PPC) Advertisements
and Much More!
SEO goes hand in hand with online marketing. Achieving high organic search engine rankings is important for driving leads to your website. As an SEO company, we can help increase your organic search engine rankings with our best-in-class SEO service offering. Consistent posting, relevant content, proper internal structures and more are some of the many factors that affect search engine rankings. Our SEO company is on top of every update and utilizes the latest SEO techniques to ensure your website is ranked as highly as possible.
Our SEO company is ready to help your business reach the next level. Allow us the opportunity to help increase your lead conversions and organic search engine rankings. Businesses in Tampa, Clearwater, St. Petersburg, Largo, Dunedin and the neighboring cities are encouraged to contact one of our specialists for more information on how S3 Media can improve your digital marketing ROI. We look forward to working with you!