Email Marketing
Email Marketing for Tampa, Clearwater, St. Petersburg & Beyond
Email marketing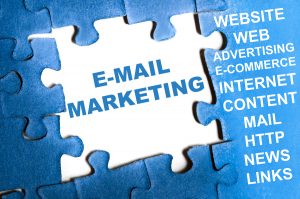 remains a consistent key-player in the realm of web based marketing. It's no secret that almost every person in today's society has one or more email accounts to maintain their business and personal lives, making it an effective and cost-efficient way to reach consumers quickly and easily. People view their emails all the time, especially while shopping or searching online, so email blasts and company reminders still dominate when it comes to conversions and consumer return. Here at S3 Media, our staff takes the time to evaluate and understand who your clients really are. With this information, we implement a strategic plan for brand awareness marketing and Search Engine Optimization.
Email marketing is ideal for reaching consumers on a scheduled basis. The possibilities are endless, when it comes to creating and sending customized email blasts. Our team can even craft and direct these emails to specific clients based on their preferences and interests. You want your interactions with your consumers to count and catering to your leads will ensure your business gets results.
At S3 Media, we provide web-specific marketing services that include:
Email Marketing
Search Engine Optimization
Marketing Automation
Social Media Marketing
Targeted and Remarketing Advertising
Website Design & Development
Whatever your web marketing needs may be, our staff will deliver. With the right tools and techniques your company can be a top choice within your local community and beyond. By reaching your consumers personally by email, you can increase engagement and conversions more than with any other medium.
Our main goal is to help your business succeed. Through email marketing, we can help you increase consumer engagements and return. Contact S3 Media today for a free marketing analysis or quote. We are proud to serve those in Tampa, Clearwater, St. Petersburg and beyond.