Google SEO
Google SEO in Tampa, Brandon, Seffner, Lakeland, Crystal Springs and Nearby Regions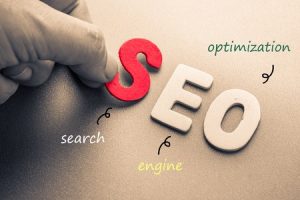 The first website was launched in 1991, and the term search engine optimization (SEO) had quickly surfaced by 1997. It was easy for companies to see early on that additional steps must be taken to drive traffic to newly created websites. Simply creating and launching the sites would not be enough. Google SEO gained significant momentum by 2000, after Yahoo and Google partnered up. This partnership allowed Google to power Yahoo's organic results. At the time, Google was not known by many people, and the partnership with Yahoo allowed Google to grow into the most influential search engine on the planet.
As the Internet continues to evolve, Google releases updates that ensure companies are providing users with a positive experience. Ranking highly in search engine results can be difficult, but with the correct SEO strategy, your business has the potential to appear on the first page of results and even in the top organic results. S3 Media has the skills and knowledge to increase your organic search engine rankings. As experts in search engine optimization practices, S3 Media understands the history of Google SEO and has adjusted our SEO practices with each algorithm update that has been released over the past 18 years. Our digital agency will work closely with you to develop an SEO strategy that helps increase your organic search engine rankings.
The Google SEO services from our digital agency typically include the following and more:
Customized Keyword Plans
Robust Analytics
Professional and Engaging Content
Consistent Posting Timeline
Proper Linking Structures
S3 Media is always happy to sit down with our potential and current clients and explain more about our Google SEO practices. Business owners in Tampa, Brandon, Seffner, Lakeland, Crystal Springs and the nearby regions have seen their SEO rankings and lead conversion rates improve after utilizing our SEO services. Contact us today to speak with one of our experts about how our digital agency can help your business meet and exceed your goals.