Google SEO
Google SEO in Tampa, Clearwater, St. Petersburg, Wesley Chapel & Neighboring Cities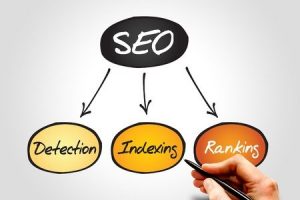 Search engine optimization is vital for businesses that want to compete in today's ever-changing marketplace. A method to increase a website's ranking on search engine results pages, SEO is an always evolving strategic process, and since Google is widely recognized as the most popular search engine available, the importance of optimizing your website for Google SEO purposes cannot be overstated.
Having an amazing website is a definite advantage, but it won't produce the results you are looking for if you are putting off ongoing search engine optimization efforts. Your company simply won't see the results you are looking for if your potential customers aren't being presented with you as an option when they are online searching for your products and services.
At S3 Media, we have been providing our clients with Google SEO solutions for over adecade. Our online advertising experts have developed a specific plan of action that they can tailor to meet any client's unique needs and goals. Because our SEO team is dedicated to staying up-to-date on the latest search engine updates and committed to sound strategies, our clients are able to enjoy continued success.
Our SEO services include:
Discovery phase
Thorough keyword research and planning
Professional content development
Optimal linking structures
Engaging meta descriptions
Sourced imagery
Strategic web updates
Comprehensive website analytics reporting
Page rank monitoring
When a new client comes to us for online advertising or Google SEO services, we conduct an extensive discovery meeting to learn all that we can about their product or service offerings. Our online advertising team works closely with each and every client to develop a marketing plan that is uniquely customized to their company's goals, and they continue to monitor your plan and adjust their strategy as needs evolve.
We proudly serve businesses in Tampa, Clearwater, St. Petersburg, Wesley Chapel and the neighboring cities, so if you would like a Google SEO consultation or information regarding any of our other exceptional services, contact S3 Media today.