Internet Marketing
Internet Marketing for Business Owners in Tampa, Clearwater, St. Petersburg, Brandon, Wesley Chapel and Surrounding Areas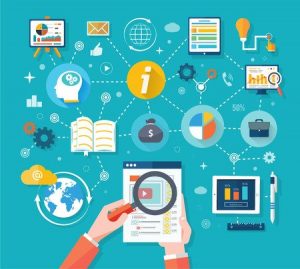 S3 Media is an internet marketing, print, branding and advertising agency that has been entrusted by nationally recognized brands, such as Walt Disney World Resorts, and countless local businesses. Comprehensive internet marketing services from S3 Media have helped business owners in the Tampa Bay area and beyond see an increase in their lead conversation rates. Our digital marketing services involve a combination of our various specialties to ensure your business receives a unique one-of-a-kind strategy that will help boost your sales and provide a significant ROI on your digital marketing budget.
More consumers shop online than ever before. Each day, the number of leads who shop on your website rather than your brick and mortar location increases significantly. In order to stay ahead of your competition, our online marketing and targeted advertising experts recommend focusing a portion of your promotion budget to targeted advertising and digital marketing. Our internet marketing services use a combination of our following specialties:
Along with our internet marketing services, we also offer logo, brand and website development. A strong brand and well-executed website will increase your status as an authority in your specific industry. Our team of expert brand developers work closely with each web developer and web designer while creating your website. Our web developer is responsible for the front end and back end coding properties of the website, and each web developer is trained in creating responsive websites that work seamlessly across various screen resolutions and are mobile device optimized. Our web designer will keep the brand's identity intact while fine tuning the website's details and overall appearance.
Allow S3 Media to have to opportunity to put our expertise to work for your business in order to assist you in achieving your goals just as many business owners in Tampa, Clearwater, St. Petersburg, Brandon, Wesley Chapel and the surrounding areas have for over a decade. We employ the most talented experts in the Tampa Bay area. Contact one of our experts today to speak about your internet marketing, targeted advertising and/or brand development needs today. Or, take a moment to review our most recent projects in our portfolio.