Professional Website Design
Professional Website Design for Tampa, Clearwater, St. Petersburg, Tarpon Springs and Surrounding Areas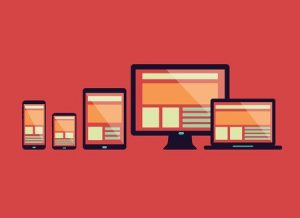 Your website says a lot about your business. If your website looks like it was created in 2003 or is not mobile friendly, you could be losing potential customers. S3 Media offers professional website design services that will keep your potential customers on your website and increase conversion. We staff only the most talented website developers and programmers in the Tampa Bay area.
Our professional website design services incorporate innovative designs that grab your potential customers' attention from the very second they arrive on your site. Our website developers and programmers take the time to create websites that are both visually appealing and fully functional. Technology has come quite a long way and created high expectations for website loading times. Four out of 10 people will exit a website that takes longer than three seconds to load. If a website takes four seconds or more to load, 10 out of 10 people will typically exit out of the site and not return. At S3 Media, your website will be optimized to load quickly to avoid losing customers due to slow or unresponsive pages.
Our professional website design services offer the following benefits and more:
Optimization for Mobile Devices
Increased Organic Rankings
Quick Load Times
Increased Engagement from Consumers
Our website design services always include strategically placed calls to action to encourage your customers to complete online forms, allowing you to immediately capture leads and work to convert your potential customers. The website developers at S3 Media also create navigation menus that are user-friendly and effective. Your customers can always find what they need quickly and easily.
Our portfolio showcases our recent projects. We invite you to take some time to see what we can do for your website. Business owners in Tampa, Clearwater, St. Petersburg, Tarpon Springs and the surrounding areas are encouraged to complete our free site audit request form to see how their site performs against the competition. Contact us today for more information on our professional website design services. We look forward to creating a new website for your business!