Search Engine Marketing
Search Engine Marketing for Business Owners in Tampa, Plant City, Carrollwood, Clearwater, St. Petersburg, Palm Harbor and Surrounding Areas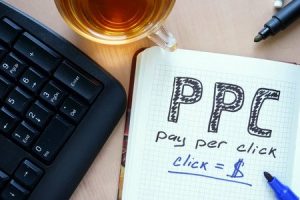 Search engine marketing (SEM) is one of the most cost effective web marketing tactics currently available. SEM allows your website to be displayed on the front page while your lead is searching for a specific and/or related product or service and involves businesses bidding on certain keywords. When your business wins the bid by having high ad quality scores and the proper bid amount, your website is selected to be displayed when the specified keyword is typed into the search bar.
This type of web marketing allows businesses to have the freedom to decide exactly what type of lead they want to attract to their website. If your goal is to attract qualified leads, you would need to research which search keywords correlate with the search keywords your converted leads used to reach your website. Then, you would go through the SEM process to bid on those specified keywords.
There are various ways to pay for SEM. If you have ever run an ad on Facebook, you may be familiar with the pricing options. Pricing options that are typically available for search engine marketing include the following:
Pay Per Click (PPC)
Cost Per Thousand Impressions (CPM)
SEM differs from search engine optimization (SEO) due to the fact that SEO is a monthly content development service rather than a pay per click advertising strategy. SEO allows businesses to gradually increase their organic search engine rankings to appear on the first page on search engine results pages and is a long-term strategy. SEM, by contrast, provides businesses the opportunity to "pay to play" and place their website in front of their competition right then and there.
If you are a business owner in Tampa, Plant City, Carrollwood, Clearwater, St. Petersburg, Palm Harbor and the surrounding areas and want to excel beyond your competition in terms of search engine rankings, consider S3 Media as your web marketing agency. We understand search engine marketing, and we want to help your business reach their financial goals. Contact us today to learn more about our SEM and SEO techniques and how they can help your business. We look forward to working with you in the near future.