Search Engine Optimization
Search Engine Optimization for Those in Tampa, Clearwater, St. Petersburg, Palm Harbor, Brandon and Neighboring Cities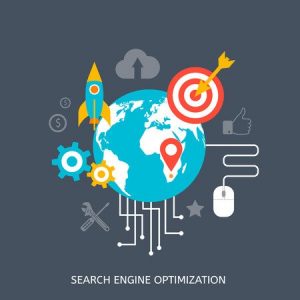 If your business has a website, you will benefit from Search Engine Optimization (SEO). The top links on any search engine results page are from companies who paid to have their website shown first. This method of digital advertising can be effective, but over time the costs can exceed the benefits. SEO is one way to help your website appear on the first page of web results while keeping your digital advertising budget intact.
Utilizing SEO services from S3 Media can increase your overall bottom line and provide a significant ROI. Your website's organic rankings have the potential to increase each month, which will help more customers find your website at the moment they are sales-ready. An important aspect of SEO is continuously creating new content. Our content writers deliver new, relevant content monthly based on keywords your customers are searching for. If content is not released regularly on your website, your search engine rankings will fall over time as competitors clamor for those top spots.
Along with consistent posting, Search Engine Optimization requires proper internal structure and indexable content. Proper structure and navigation menus come from well executed web design, along with optimized tagging and linking of content that is added to the site. Most modern websites are SEO compatible. If we should reach the conclusion that your website is unable to utilize SEO, our website design packages include responsive design and search engine optimization. Our website design team works meticulously to ensure that the internal structure of your website is built for easy identification by search engines.
Along with SEO and web design, we offer the following services and more:
SEO and web design services from S3 Media can assist businesses in Tampa, Clearwater, St. Petersburg, Palm Harbor, Brandon and any neighboring cities in generating a larger customer base. Allow us the opportunity to help expand your business by taking advantage of our free site audit, or contact a specialist today for more information on any of our exceptional digital marketing services.