Search Engine Optimizing
Search Engine Optimizing for Businesses in Tampa, Lutz, Land O' Lakes, Wesley Chapel, Trinity and Nearby Cities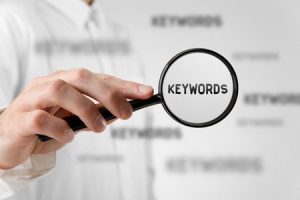 Search engine optimizing websites and content is one of our many specialties at S3 Media. We are an SEO company that is dedicated to helping you increase your organic search engine rankings. SEO optimization is a digital marketing tactic that allows companies to appear on the first page of search engine results – without spending money on costly pay-per-click advertisements.
Search engine optimizing websites begins with proper internal structure. When a website is developed, the front end and back end development phases are crucial to determining if the website will be able to be properly recognized by search engines. The search engines themselves are responsible for examining websites to find content that is relevant and useful to their users. If your website is not recognized as an authority by the various search engines, you will never achieve your desired organic search engine ranking. Along with creating proper internal structures, the development phases directly impact the website's speed. Slow websites normally have higher bounce ratings, which will typically yield lower SEO rankings.
Search engine optimizing content involves understanding the latest in SEO optimization. Keywords are researched to ensure the highest volume keywords remain the focus since it is these high volume keywords that are being used by your prospective customers. These keywords must also correlate to content that is present on the main pages of your website. However, most search engines are quick to recognize content that is developed for specific SEO purposes and look for "keyword stuffing", penalizing sites with irrelevant, keyword-heavy content with lower organic rankings. That's why it's important to work with an expert SEO provider with a broad knowledge base that includes proper keyword density, SEO optimization linking structures and more.
Along with optimizing websites and content for search engines, we may also provide the following and more as part of your service package:
Detailed Analytics Reports
First Page Rankings (FPRs) Reports
Search Engine Results Pages (SERPs)
Keyword Plans
Professionally Written Content
We are proud to offer a multitude of services to our clients including targeted digital advertising, marketing automation, logo and brand development and more. S3 Media is here to serve your company in any way possible and assist you in achieving your goals. Contact one of our experts today to learn more about the search engine optimizing strategies we can employ for your business to help increase your organic search engine rankings and bring more qualified traffic to your website. We look forward to working with you.