Search Engine Optimizating
Search Engine Optimizing for Tampa, Clearwater, St. Petersburg & Beyond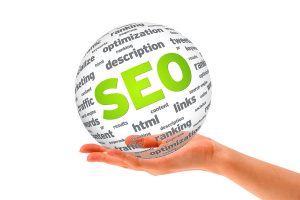 If you've been interested in search engine optimizing for your website, choose the local SEO company of choice for businesses throughout the greater Tampa Bay area and beyond. Our S3 Media team are SEO experts and will work closely with you to determine the appropriate strategies for optimal success.
Unfortunately, many businesses focus solely on their website design and development without considering how they are going to market their site once it goes live. While an eye-catching and user-friendly website is ideal, it isn't going to bring in more leads if potential customers are unable to find your site. That is precisely where search engine optimizing comes in.
S3 Media works with clients from a broad range of industries to increase their national, state and local SEO rankings. Working with one-man companies, multi-state brands, international manufacturing companies and everything in between, we have the skill set to show results, and our team will pinpoint the most effective strategy for your success. Our SEO services include:
Keyword Research and Planning
Content Development from a Professional Writing Staff
Image Sourcing
Strategic Linking Structures
Website Analytics Reporting
First Page Rankings Reporting
At S3 Media, our number one priority is to ensure your website is found by potential clients as they are searching for your products and services. In order to accomplish this, it is vital that companies continue to post relevant content to their websites, and just any content simply won't do. Getting your content from S3 Media ensures that each and every word in your content serves a specific purpose and is recognized as relevant to your potential clients by search engines such as Google, Bing, Yahoo and more. We post your content at monthly intervals to ensure that the various search engines continue to view your business as an expert in your field.
With search engine optimizing services, more is always better. The more content that is posted to your site, the more quickly you will find your site's rankings rise on search engine results pages (SERP). With that being said, S3 Media offers SEO service packages to fit nearly any marketing budget, so if you are a business in Tampa, Clearwater, St. Petersburg or the surrounding regions, please contact your local SEO experts at S3 Media today for more information or to get started today.