SEO Company
SEO Company for Business Owners in Tampa, Clearwater, St. Petersburg, Largo, Dunedin and Surrounding Areas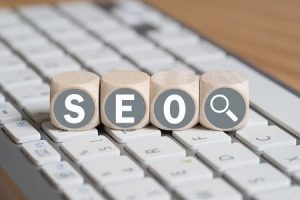 S3 Media is a SEO company that is committed to utilizing the latest SEO techniques to help increase your organic search engine rankings. We have been in business for over a decade, and we know the Tampa Bay region. Our goal as a SEO company is to help you stand above your competition, so your business can reach new heights.
SEO is the acronym for search engine optimization. A multitude of factors go into play for effective SEO practices to improve a business' search engine rankings. Front end development, back end development, indexability, relevant content and more are just a few of the factors that are affect search engine rankings. As a SEO company, we have a thorough understanding of how search engine rankings are determined. Due to the speed at which the Internet changes, we are constantly updating our tactics and adopting new, better techniques. By hiring S3 Media as your SEO company, you will receive:
Search Engine Ranking Reports (SERPs)
Robust Analytics
Original Content Delivered on Time
Optimized Content Uploaded to Your Website
Focused Keyword Strategies
and More!
While we are an SEO company, we also offer a range of comprehensive services as a local Tampa Bay marketing and advertising agency. Marketing automation is an important trend in digital marketing that every business should be employing. Automation allows personalized content to be delivered to potential leads. Results and research have proven that marketing automation has the potential to increase lead conversions. We are a Gold Certified agency through our marketing automation platform, SharpSpring.
Along with automation, we have experts on staff who can provide your company with logo and brand development. Your brand is what comes to mind when your leads think of your company, product or service. It is important to have a seamless identity for your brand. We also have experts who can design a website beyond your expectations. Our experts will design and code a website that can keep your leads on your website longer. Other services include public relations and press kits, remarketing advertising, call tracking and more.
S3 Media has a proven track record of providing high quality websites and digital marketing  campaigns for businesses of all types and sizes. Allow us to work for your business and help improve your bottom line through marketing and advertising efforts. Business owners in Tampa, Clearwater, St. Petersburg, Largo, Dunedin and the surrounding areas are encouraged to contact us today to speak to a specialist about any of our comprehensive services. Ask how our SEO company can help your business reach new heights.