SEO Marketing
SEO Marketing in Tampa, Clearwater, Oldsmar, Citrus Park, Safety Harbor, Palm Harbor and Nearby Regions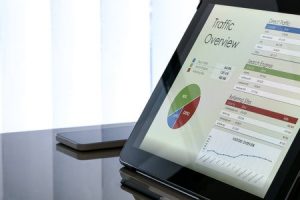 Content is king in this digital marketing era. Without quality content, your message will likely be overtaken by that of your competitors. Compressive digital marketing strategies involving search engine optimization (SEO) and search engine marketing (SEM) can help your business stand above the competition. Luckily, S3 Media specializes in SEO marketing, so you can rest assured that your company will have the best in the business working on your content and SEO strategy.
Quality content will not only help your message be seen and remembered by more leads, but it will likely increase your search engine rankings if properly optimized. SEO marketing involves a combination of regularly released new content, proper internal website structure, optimal keywords and a myriad of other factors. Effective SEO marketing takes 3-6 months to make a sizeable impact on your website rankings. However, that does not mean you will only see ROI around the sixth month mark. Every time content is released, your website has the opportunity to increase where it ranks on search engine results pages, and our experts research the keywords your leads are typing into search engines in order to develop engaging, relevant content that is released on a consistent schedule to help increase your rankings each month.
SEO SEM vary in how the tactics increase your lead conversion. SEO marketing requires no additional cost aside of the cost of hiring an effective marketing and content development agency to implement the SEO strategies, whereas SEM is a pay-to-play tactic that involves bidding on the keywords your leads are researching. With SEM, if the bid is won, your website is displayed above all of the other links on the first page of results in the ads section of the search results.
SEO SEM are both integral tactics to consider in your digital marketing budget. Utilizing both search engine optimization and search engine marketing services from S3 Media will help more leads find your website. SEO SEM helps your website rank high organically on results pages, while also having ads present right in front of your lead during their decision making process. With both SEO marketing and search engine marketing services from S3 Media, you may receive the following:
Search Engine Results Pages (SERPs) Reports
Monthly Benchmark Reports
First Page Rankings (FRP) Reports
Robust Analytics
And More!
SEO SEM are just two of our many specialties at S3 Media. We offer public relations and press kits, web design and development, marketing automation, call tracking, remarketing advertising and many other highly rated services to businesses in Tampa, Clearwater, Oldsmar, Citrus Park, Safety Harbor, Palm Harbor and the nearby regions. Contact one of our specialists today to discuss your SEO marketing needs, or speak to our experts about our many other comprehensive digital advertising and marketing services.