SEO Service
SEO Service for Tampa, Clearwater, St. Petersburg & Surrounding Areas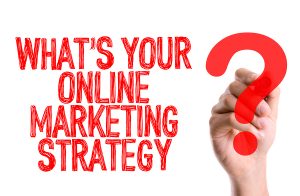 If you have been searching for an SEO service from an experienced SEO agency that offers competitive pricing and showcases proven results, look no further than your S3 Media team.
Even the most visually appealing and user-friendly websites can suffer from a complete lack of web traffic if nobody can find your website. The fact of the matter is that, if people can't find you when they need you, you will not get their business. That is why search engine optimization (SEO) is so vital to businesses that are trying to compete in today's markets.
A good SEO service will help your website to steadily increase your rank on search engine results pages (SERP) and, in turn, enable your potential customers to find you when they need you most. With a proven track record, our SEO agency is adept at creating the content your customers are searching for, and we have a skilled team that is able to optimize your site through the use of the following tactics and more:
Strategic Keyword Research and Planning: Our SEO service includes strategic keyword research and planning to ensure that we are optimizing your website for the terms most often searched by your potential clients.
Professional Content Development: Our staff of professional writers will always ensure that your content is an accurate portrayal of who you are and what you do, and we will always be sure to stay on message and convey your message in the most concise and engaging way possible.
Optimization: Through proper linking structures, keyword densities and more, our SEO agency will ensure that every word serves a purpose and helps your website to increase in rank each time your content is cached with search engines.
Our SEO service truly is second to none, and countless companies and organizations throughout Florida, the US and beyond have relied on us to bring their businesses to the next level by trusting us to optimize their websites.
We encourage business owners in Tampa, Clearwater, St. Petersburg and the surrounding areas to contact us today to learn more about our web agency and what our SEO service can do for your business. We look forward to helping you increase your rankings and generate more leads, so don't wait another day to reach out for your free estimate.