SEO
SEO Services in Tampa, Clearwater, St. Petersburg, Palm Harbor, Brandon and Throughout Tampa Bay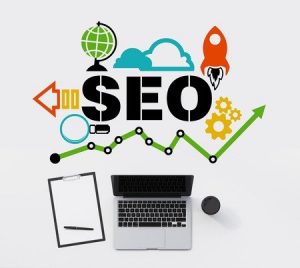 S3 Media is a local marketing agency that is responsible for assisting local, national and international businesses achieve their goals. Walt Disney World Resorts and the Hillsborough Area Regional Transit Authority are just two of the many brands who have entrusted our company with their digital marketing and advertising efforts. We offer a variety of services from which businesses can select such as search engine optimization (SEO), public relations and press kits, call tracking, targeted digital advertising, website design and more. We encourage businesses to adopt a customized web solution that involves a variety of services in order to see a substantial ROI on their digital marketing and advertising investments.
Businesses in all industries can benefit from SEO. SEO is crucial for getting your website to rank highly in search engines. Unfortunately, mastering SEO can take years, which is why we have employed SEO experts who have the experience to navigate through every search engine algorithm update.
Additionally, developing a website for SEO requires complicated internal structures, which is why we staff only the best website developers available. Our developers work tirelessly to ensure all of the crawlable link structures on your current website or new website that we design for you are easy for search engines to identify. Each developer takes the necessary time to build HTML code that allows your website's SEO content to be indexable. Other benefits to utilizing S3 Media's SEO services include the following:
Your business' brand visibility increases
Customers find your website while making their decision on purchasing products or services
More traffic is directed to your website
All of your online profiles are easier to identify and discover
S3 Media is ready to serve businesses in Tampa, Clearwater, St. Petersburg, Palm Harbor, Brandon and throughout Tampa Bay. Allow us the opportunity to create the website design of your dreams or increase your search engine rankings by utilizing our SEO services. Take a moment to look through our portfolio for our recent website design projects and contact one of our specialists today to learn what S3 Media can do for your business.