Web Agency
Web Agency in Tampa, Westchase, Largo, Dunedin, Tarpon Springs & Surrounding Cities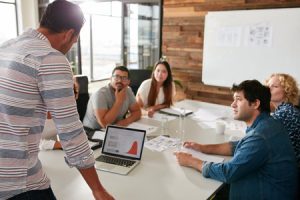 Although there are many introductory courses and certifications that can teach you about the various aspects of marketing, advertising and web design, hiring a web agency is recommended. A web agency will employ the best tactics to increase your click-through-rates and lead conversion. S3 Media is an expert in the field and renowned across Tampa Bay for the quality work we provide. We are a website design, marketing and advertising agency with nearly 15 years of experience creating and implementing the best strategies for businesses throughout the country and across the globe.
Rather than worrying about building brand awareness for your business, allow the experts to take the guesswork out of your marketing efforts. By hiring S3 Media, you can put more of your valuable time into your business, while we will bring you the leads and click-through-rates you need to meet or exceed your business goals.
Our web agency provides our clients with the following exceptional services:
Video Advertising
Print Advertising
and More!
Because of our superior quality of work, we are the local web design company to call when you need an entire website made from scratch – or just a few minor updates. Our web designers are efficient and finish the project within the agreed upon timeline. They will never cut corners. Our web design company delivers websites that go far beyond our client's expectations.
For over a decade, S3 Media has helped countless clients with the services we offer as a comprehensive web agency. Allow us the opportunity to help you meet and exceed your business goals. Business owners in Tampa, Westchase, Largo, Dunedin, Tarpon Springs and the surrounding cities are encouraged to look through our portfolio and contact one our experts to speak about any of our services. We are excited to have the opportunity to serve you!