Web Agency
Web Agency for Tampa, Clearwater, St. Petersburg & Surrounding Cities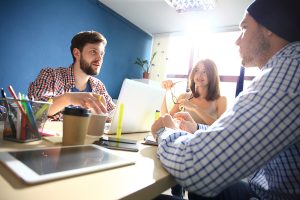 For a best in class web agency in your local area, look no further than S3 Media. For over a decade, S3 Media has been known throughout the greater bay area as the website designers to trust for outstanding website builds and updates.
If you are a brand new company or have not yet taken the time to develop a strong web presence, the S3 Media team can help. We have a highly skilled group of talented website designers to meet any need, big or small. We've worked with companies and brands throughout the United States and internationally to bring exciting and innovative web design to industries across the board.
Our web agency produces more cost effective Express Design Websites, as well as more complex and completely customizable sites, so regardless of the type of site you are looking for, we have the skills and experience to deliver your project on time and within budget.
Each design includes the following and more:
Full Discovery Meeting: This is our first step in providing you with the website you envision and will allow our web agency to learn more about what your company does, who you are as a brand, what web tools you are hoping to provide on your site and what the best layout for your site will be.
Customizable Design: Each of our websites is customizable. Even our Express Design Websites has customizable elements that will provide a way for you to get your message out in the exact manner you choose.
Stock Images: We will provide at least one stock image per page to create a more visually appealing look.
Rotator Images: To give your website a modern feel, we will provide up to 4 rotator images on your homepage.
Calls to Action: Our website designers are experts at placing strategically located calls to action throughout your website in an effort to successfully capture more leads.
Form Integration: Websites are often a company's biggest lead generator, and with the integration of multifunctional forms, you can rest assured that you aren't missing out on any potential business.
The S3 Media team is adept at providing the website you need to stand apart from your competition, and as a turnkey web agency for central Florida and beyond, S3 Media is poised to be your go-to source for all of your online marketing needs. Upon the launch of your site, we have strategic digital marketing experts to ensure your success. Offering PPC campaign strategy and implementation, SEO services, social media management and advertising, remarketing campaigns and more, S3 Media is truly the web agency to partner with for your company's long-term success.
If you are a business in Tampa, Clearwater, St. Petersburg or the surrounding regions and have been looking for a strong team of website designers and a web agency with all of the tools and experience necessary to deliver a successful website design, contact S3 Media today. We look forward to creating the website you have always envisioned and guiding you and your team to a successful launch!