Web Designing
Web Designing in Tampa, Clearwater, St. Petersburg, Largo, Dunedin and Nearby Regions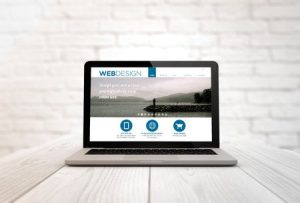 Web designing goes hand in hand with web development. Web designing involves creating a user experience that makes the user want to return to the website time and time again. Poor design, unresponsive pages and long load times can create a negative image in the user's mind when they think of the company or brand. First impressions are everything. After a negative first visit, it is likely the user will visit a competitor's website instead.
At S3 Media, web designing is one of our many specialties. Our designers and developers work meticulously to ensure every aspect of the website is fully functional. We have installed a series of quality control checks. These checks are performed prior to launch and after regular updates to guarantee the website is functioning as it should be at all times.
To ensure our web development and design is on par with current coding best practices, we have our team of developers and designers read through every Google update. Each team member continuously learns new skills and languages. We want to stay ahead of our competition and also ensure our clients stay ahead of their competitors, so we require constant improvement from our team.
We do not sell cookie cutter websites or approaches with any of our services. In fact, our unique approach is one of the many reasons we have been highly rated by our clients time and time again. Along with web development and designing, we offer the following comprehensive marketing services:
Take a moment to view our portfolio to understand why our clients return to us for website designing updates and call on us when they need marketing and advertising services. We have become the preferred marketing agency for many local businesses in Tampa, Clearwater, St. Petersburg, Largo, Dunedin and nearby regions, and we want help your business reach new heights as well. Contact one of our specialists today for more information about any of our digital marketing services or to learn how S3 Media can help convert more of your leads into sales.