Web Developer
Web Developer in Tampa, Clearwater, St. Petersburg, Brandon, Wesley Chapel and Nearby Regions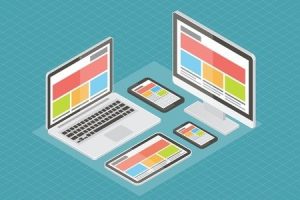 Web development is the backbone of every website. Each web developer on staff at S3 Media understands the various coding languages that are required to develop a fully functioning, responsive and eye catching website. Without a talented web developer, websites would cease to have seamless interfaces among devices.
Every web developer we employ strictly adheres to the web standards that have been established by the World Wide Web Consortium (W3C). These web standards are guidelines for mark-up language on a web page. Along with the W3C standards, our web developers take time to read through each Google Performance Standards update. By following the standards and keeping up with their updates, our developers have the knowledge to properly code websites that will rank highly in search engines.
Many think web development and web design are one in the same. However, a developer and a web designer are focused on different aspects of the website. A web developer is focused on the following:
Build websites with various coding languages
Maintain of websites after launch
Ensure proper functionality
Along with our web developers, we also have a talented web designer on staff at S3 Media. Our comprehensive web designer and development teams strive to deliver beautifully designed websites that exceed our clients' expectations. We can turn nearly any idea into a functional and user-friendly website. Every member of our staff works meticulously on each project to ensure our client's complete satisfaction.
Our web development and design services are highly rated by our previous clients. Business owners in Tampa, Clearwater, St. Petersburg, Brandon, Wesley Chapel and the nearby regions are encouraged to view our portfolio for examples of our most recent work. If you have been looking for a company to design and build your website, look no further than S3 Media. Please contact us today to speak to a specialist about our web design and development packages for your business or inquire about any of other digital marketing and advertising services.