Web Development
Web Development in Tampa, Brandon, Carrollwood, Westchase & Surrounding Areas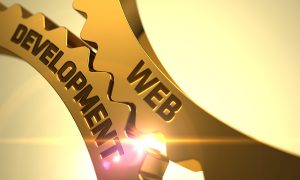 An exceptional website incorporates a seamless, appealing look and feel to its web pages. The design, content and branding must all work together to convey a strong message to users. You know you have built a successful design when visitors are viewing your pages more often and for longer periods of time. In addition, leads increase and sales begin to climb. This is what business owners imagine achieving when they decide to work with a web development and web designing team to build a new website or update an existing site.
While searching for the perfect redesign or new build for your company's website, let S3 Media's web designing and development experts take your web presence to the next level. Known for our well-designed coding and strategic implementation of search engine optimization (SEO) techniques, our S3 Media staff knows how to deliver top results.
At S3 Media, we are prepared to construct a personalized marketing plan for your company, offering a range of services that include:
Web Development
Branding or Logo Development
Search Engine Optimization (SEO)
Social Media Marketing
Call Tracking
Email Marketing
If you are unsure if your website is utilizing the proper marketing strategies that will increase your viewers and leads, you can take our Free Marketing Analysis survey. This tool will help you to gauge what more you could be doing to propel your website and brand presence further. Our web development and web designing experts are available to consult with you to determine your company's goals and will form a plan to implement design elements to enhance performance.
Whatever your goals, the S3 Media web development team is ready to assist you with your company's website. Driving consumers to your page is our specialty, so let us do the work to get you to the top. Contact us today for your free marketing analysis. We proudly serve those in Tampa, Brandon, Carrollwood, Westchase and surrounding areas.