Web Marketing
Web Marketing in Tampa, Plant City, Carrollwood, Clearwater, St. Petersburg, Palm Harbor and Throughout Tampa Bay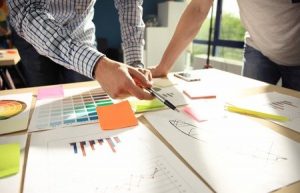 Web marketing has the ability to make or break a business. If your competition has a large digital marketing budget and invests heavily into search engine marketing (SEM), your leads will see your competitors' website long before they see yours.
Online marketing can refer to pop ups, search engine optimization, social media advertising, preroll video ads and several other tactics. These types of marketing allow you to reach a broader audience than a traditional print or outdoor advertisement would. Since web marketing places the advertisement in front of the user when they are actively searching for the product or service, the advertisement is likely to see a higher click through rate. On the other hand, traditional marketing can only reach those who walk past or receive the advertisement.
Digital marketing services available at S3 Media include:
SEM is paid advertising on a search engine. SEM is different than SEO. SEO is a monthly content development service that allows businesses to appear on the first page of search engine results pages by having the most relevant content. SEM allows businesses to purchase places on the first page in order to have their website displayed first. Both SEO and SEM allows a business' website to be front and center while a lead is searching for a relevant product or service.
S3 Media is the preferred web marketing agency for many businesses in Tampa, Plant City, Carrollwood, Clearwater, St. Petersburg, Palm Harbor and throughout Tampa Bay. We have helped many companies reach new customers and increase their lead conversion rate with our comprehensive advertising and marketing services. If you are ready to rise above your competition, contact one of our specialists today for more information on what S3 Media can do for you. We look forward to working with your business.