Best Website Design
Website Builders for Those in Tampa, Lutz, Land O' Lakes, Wesley Chapel, Trinity and Neighboring Cities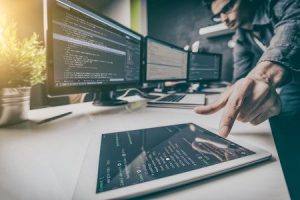 Website builders are highly experienced developers and designers who specialize in crafting engaging websites for clients. At S3 Media, we have a team of builders that produce websites that exceed our clients' greatest expectations. Each site we design is developed uniquely for that individual client, with careful thought and research into the target market.
Our website builders understand how to produce a website that functions properly and also looks stunning. Responsiveness is a major component to each website we launch. Mobile devices feature different pixel sizes than computer monitors, and our website builders spend time examining how a website looks on different devices, building code that allows the website to adjust accordingly. This process takes quite a bit of time, but the end result is a website that looks incredible on any screen or device.
Our website builders work meticulously to include every desired detail into the website, ensuring that the final product is an exact replica of the design mockup approved by the client. In addition, each site we create is user-friendly, allowing web visitors to quickly and easily locate content of interest, and strategically placed calls-to-action are placed throughout the site to generate more leads.
Just like the development team, each of our experts on staff at S3 Media has proven results in their respective fields. Along with the best website design services in the area, we also offer the following:
Print Advertising
Video Advertising
and Much More!
Businesses in Tampa, Lutz, Land O' Lakes, Wesley Chapel, Trinity and the neighboring cities who are in need of the best website design and development should contact S3 Media today. We have the most talented website builders in the Tampa Bay area, each of whom is dedicated to launching the website you have dreamed of for your business. S3 Media will work tirelessly to ensure we launch a website you are proud to show off to your customers, and we look forward to having the opportunity to serve you and your business!