Website Builders
Website Builders for Tampa, Clearwater, St. Petersburg & Beyond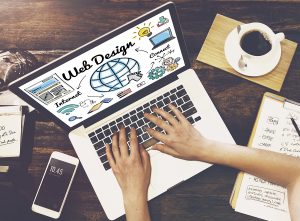 S3 Media is the company to call when you need website builders you can rely on for expert design and development services. Our team is poised to create the best web design and the most user-friendly site you can find. From Express Design sites that can meet nearly any budget to completely customizable sites with all the bells and whistles, S3 Media has the team to get your project done in the most professional and timely way possible.
Good website builders know that the best web design features easy to navigate site menus, eye-catching, clean and professional design elements, and responsive themes that enable your site to be viewed on any device. Our team has worked with companies of all sizes to create websites that meet each of their unique needs.
Our website builders can create an Express Design site in just 30 days, so if urgency is a factor, consider choosing this route to get your site up and running quickly. You can begin building your web presence in no time, without sacrificing quality by choosing an Express Design site from S3 Media.
Express Design websites include the following:
Team discovery meeting
Content guidance
1 stock image per page
4 site rotators
Customizable, fully responsive WordPress site
Sitemap of up to 5 pages, with additional pages available on request for a small fee
Strategically placed calls to action
Wufoo form integration
Importation of existing content
For those looking for a larger, more complex website, we have been developing custom sites for over a decade. With many moving parts, up to 20 pages, 3 revision rounds and a quick turnaround of just 60 days, our custom sites are able to do nearly anything you want them to. Our website builders will take their time to create the user-friendly, captivating site you have always envisioned, and our entire team will work closely with you to ensure that your vision becomes a reality.
If your business is in Tampa, Clearwater, St. Petersburg, throughout the great state of Florida or anywhere within the United States and you are searching for unparalleled web design services, turn to the website builders countless companies have come to rely on. Contact S3 Media today for more details or to get a quote on your upcoming website build or improvement project. We look forward to serving you.