Website Design
Website Design for Those in Tampa, Clearwater, St. Petersburg, Palm Harbor, Brandon and Nearby Regions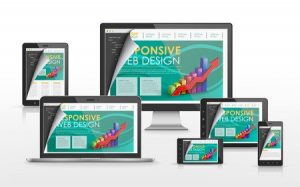 Your website design should be clean, attractive and user-friendly. Our website design services can be completely customized to meet the needs of you and your business. Our team of developers and programmers at S3 Media are driven and detail oriented, and they will turn your idea into a fully functioning website that exceeds your every expectation.
A visually pleasing website will keep your customers on your site for a longer period of time. However, effective website design goes beyond the visual aspects. Your internal structures and navigation menus must be properly set up so that search engine algorithms can easily identify the information on your website and place your website above your competitors' sites on the search engines' results pages. Our website design services can provide the following benefits to your business:
Increased Customer Engagement
Decreased Bounce Rate
Mobile Friendly Design
Increased Organic Search Engine Rankings
Simple, Easy Website Updates
And More!
Search Engine Optimization (SEO) is one of our many specialties at S3 Media. Our team of SEO experts have the experience that is required to keep up with the ever changing algorithms utilized by search engines, so you can rest assured that your website will continue to grow higher in organic search results after every algorithm update. SEO cannot be achieved without top quality web design and ongoing content development, but our developers will ensure that every link and tag is optimized for search engines prior to launching your new website. The resources that are put into effective web design create a significant ROI that makes the initial investment worth every penny.
Along with our website design and SEO services, we offer public relations and press kits, social media marketing, call tracking, and many other highly rated services to create the best marketing and advertising strategy for businesses in Tampa, Clearwater, St. Petersburg, Palm Harbor, Brandon and nearby regions. Contact one of our specialists today for more information on any of our services or to find out how S3 Media can increase your lead conversion. We look forward to having the opportunity to become your preferred marketing agency!