Website Designer
Website Designer for Those in Tampa, Plant City, Carrollwood, Clearwater, St. Petersburg, Palm Harbor and Neighboring Cities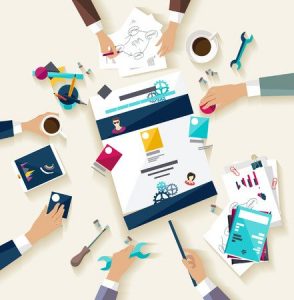 Designing a website is time consuming and requires an immense amount of attention to detail. With the number of options for building your own website increasing daily, it can be difficult to consider spending your precious budget on a service you believe that you can do yourself. However, every penny put into a properly created website creates a better ROI than a free template that thousands of other businesses are using. When you hire S3 Media, you have access to a website designer who has years of experience coding and developing breathtaking websites. Our development team is the reason our web design company is highly rated by our local, national and international clients.
We specialize in front-end and back-end development, and our developers and website designer take the necessary time to examine each line of hand-built code prior to launching any website. Our developers ensure every menu item and link is responsive, while our website designer creates visual effects and places relevant images that solidify the client's brand integrity. Along with proper function, each website design package includes mobile and search engine optimization.
Luckily for businesses that are looking for a comprehensive marketing and advertising strategy, we are not just a web design company. We are a marketing agency specializing in the following services:
S3 Media is ready to help your business reach new heights. Companies in Tampa, Plant City, Carrollwood, Clearwater, St. Petersburg, Palm Harbor and the neighboring cities that are in need of complete marketing services from experts in the industry are encouraged to contact us today. Or, view our portfolio now and speak to our web designer about a new site for your business. We look forward to speaking with you about your marketing and advertising needs.