Website Designer
Website Designer Serving Tampa, Clearwater, St. Petersburg & Neighboring Areas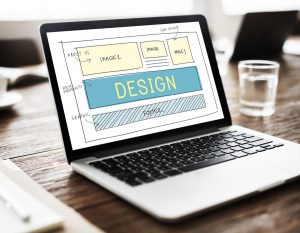 Working with an experienced website designer can alleviate any pressure that you may feel when you begin looking to redesign your company's website to create a more user-friendly interface. While implementing web marketing and design efforts is a no-brainer, enlisting the help of a dedicated professional will ensure that your website is working properly and recognized by popular search engines. We have a website designer at S3 Media who will evaluate your website and the web marketing strategies currently in use. We will ensure that your site is optimized before launching any digital marketing campaigns.
Our website designer will work with you to ensure that your core ideas are incorporated throughout the site. Working towards a common goal, our web marketing strategies will be focused on gaining more consistent site traffic to increase unique leads. A website that is successful utilizes a seamless layout, with user-friendly interfaces, and adaptive, responsive websites ensure that people on any device can view your website with ease. Easily-accessible product or services information is imperative and strategically placed calls to action will help to increase site traffic and leads, as well. Our website designer specializes in many aspects of web design including:
Innovative and adaptive website design and development
Utilizing a variety of coding methods, such as HTML, CSS, etc.
Producing relevant, user-friendly web pages
Creating logos or collateral marketing, as needed
Whatever you need to transform your website, our website designer can accomplish it. From small website updates to custom-built new website builds, the possibilities are endless. Whether you seek basic website maintenance or are interested in adding other strategies to your marketing efforts, our staff is available to assist. Known for consistently achieving top results for our clients, S3 Media has clients that range from small businesses with one location to much larger business with multiple locations across state and national borders. For any goal you have, we can implement a strategy to best achieve it.
Enlisting the help of a professional web designer from S3 Media will make your website stand out to viewers and ensure that your website is current and relevant to the consumers in your target market. We are proud to serve those located in Tampa, Clearwater, St. Petersburg and neighboring areas. Contact us today for a consultation or free marketing analysis.