Website Designers
Website Designers for Tampa, Westchase, Largo, Dunedin, Tarpon Springs & Surrounding Areas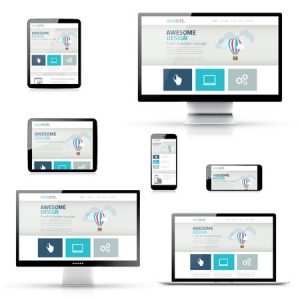 Website designers are the digital architects of the Internet and responsible for creating eye-catching and functional websites. Just as with building a home or business, blueprints must be created in order to visually plan the structure and design of a website. Each website is well thought out and delivered to your inbox for approval before even a single line of code is developed. Our web designers utilize both their technical left-brain skills and creative right-brain skills to create websites that go beyond your expectations. There is no such thing as too creative or too polished for our team. Our designers can turn any idea into a fully functioning website.
S3 Media is a web agency that has been creating and launching websites for over a decade. Our website designers are some of the best in the industry. Each website designer is dedicated to creating websites that have all of the bells and whistles you desire. Our entire team works meticulously for every client who entrusts our web agency to provide the desired results. Our website designers are masters of their craft and enjoy every minute they spend at work, and their commitment is evident in every website S3 Media delivers.
Along with web design, our web agency offers the following comprehensive marketing and advertising services:
Print Advertising
Email Marketing
Social Media Marketing
And Much More!
S3 Media has developed hundreds of websites for business owners locally, throughout the country and across the globe. Our team of website designers understands how to make an attractive, yet functional, website. Business owners in Tampa, Westchase, Largo, Dunedin, Tarpon Springs and the surrounding areas are encouraged to look through our portfolio of previous work, which speaks for itself. Contact us today for more information on our web services or any of our comprehensive marketing and advertising services.