Website Development Company
Website Development Company for Businesses in Tampa, Clearwater, Oldsmar, Citrus Park, Safety Harbor, Palm Harbor and Nearby Cities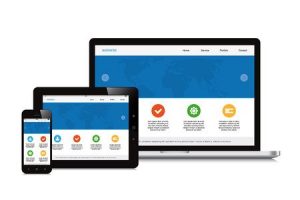 S3 Media is a website development company that strives to produce the best website design for businesses locally across the Tampa Bay region and throughout the globe. Although we specialize in designing new websites, we also have years of experience implementing updates to existing websites in order to give them a new look and feel. To produce the best website design possible, we follow a simple rule – always create a website that is as unique as our client.
As a premier web design and development company, S3 Media ensures that every member of our development team is well versed in multiple coding languages and aware of the latest Internet updates. Our developers spend time learning new programming practices each month. By requiring our team to keep up-to-date with the newest practices, you can rest assured knowing that your website is being developed on par with current Internet and coding standards.
If your business is happy with your current website and only needs specific parts adjusted, we offer hourly services, as well as retainer packages, for web updates. We also offer optimization packages to ensure your website is responsive across all devices.
We pride ourselves in being a best-in-class website development company, but S3 Media can offer your business much more than just an eye catching website. We also provide the following comprehensive digital marketing and advertising services:
SEO and SEM
And Many More!
Allow us the opportunity to become your preferred website development company. We will not only produce and launch a website that goes beyond your expectations, but we will maintain and update your website so that it continues to function properly over time. Businesses in Tampa, Clearwater, Oldsmar, Citrus Park, Safety Harbor, Palm Harbor and nearby cities are encouraged to browse our portfolio now to see examples of our previous work. Contact us today to speak to our specialists about how we can produce or update your website or learn more about any of our other highly rated marketing and advertising services.