Website Development
Website Development for Businesses in Tampa, Plant City, Carrollwood, Clearwater, St. Petersburg, Palm Harbor and Nearby Cities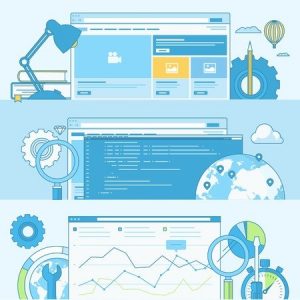 Website development from S3 Media will exceed your expectations thanks to our talented website designer. Website development involves combining coding languages with graphic design practices. Our developers and website designers spend hours not only developing eye-catching websites, but also improving their knowledge and skills on various coding languages and other relevant skillsets. The developers ensure the website functions as it should, while the website designer creates a visual experience for the user.
Our developers and website designer are responsible for including all of the features our clients desire. With their skill set and attention to detail, ideas on paper come to life on the screen. Each website is designed to fit any screen's resolution, so all of the graphics and animations will be optimized for all devices. We also perform quality control checks prior to launch and after web updates in order to verify all functions are operating correctly.
Our website development package includes many features such as the following and more:
Fast Response Time
Mobile Optimized
Search Engine Optimized
Decreased Bounce Rate
Web development packages can be purchased by anyone who is in need of a new website. Whether the business is brand new or the outdated layout of your current website needs an update, we can bring your business up to speed with innovative design and web development techniques. Our clients have rated our web development packages highly over the past decade.
Website development is not the only service we offer at S3 Media. We are a premiere marketing and advertising agency for businesses in Tampa, Plant City, Carrollwood, Clearwater, St. Petersburg, Palm Harbor and nearby cities, and we provide public relations and press kits, call tracking, remarketing advertising, logo and brand development, search engine optimization and many more highly rated services. Contact us today to speak to a specialist about any of our comprehensive services. We look forward to having the opportunity to discuss the website you envision for your business.