Website Development
Website Development for Tampa, Clearwater, St. Petersburg & Surrounding Areas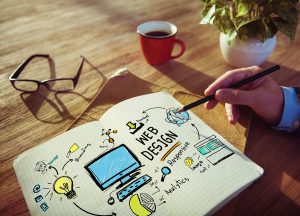 What makes website development successful? The best website design is attractive and provides a best-in-class user experience at the highest possible speeds. Ensuring a website is user-friendly and works effectively is what our experienced team of experts at S3 Media specialize in. Creating seamless and easy to use websites that help users to quickly and easily find the product or service information they are looking for is our top priority when designing websites for our clients.
Our website development team will assess your current website and discuss your goals to create the best website design to fit your unique needs. One of our main goals in developing a great website for your company is to ensure user accessibility with a design that utilizes the best possible layouts to increase site traffic and user engagement. With proper, strategic website development and search engine optimization (SEO), we can bring more people to your site and engage them with strategically placed calls-to-action.
While the best website development strategies and techniques are pertinent to achieving the level of site traffic and amount of leads you desire, we also offer many other digital marketing services to complete your website design package. Services include:
Whatever your goals may be for your website, the S3 Media web development team can achieve them. Known for delivering high-quality finished products with proven results, we will ensure that your website is as successful as it can be. By utilizing user-friendly techniques, creating alluring content and designing innovative, eye-catching layouts, our clients consider us their go-to source for all of their website design needs. Whether you require light website maintenance or a custom, fully-built website, we are company to trust.
Our team of experts are prepared to provide you with a website that is easy to use and navigate. With clients in Tampa, Clearwater, St. Petersburg and the surrounding areas, our website development team is excited for the opportunity to meet and exceed your goals. Contact us today for a no-obligation consultation or try our free marketing analysis to gain a better understanding of just how effective your current marketing efforts are.