What Is Digital Marketing
What Is Digital Marketing for Business Owners in Tampa, Brandon, Seffner, Lakeland, Crystal Springs and Surrounding Areas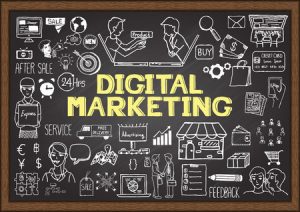 If you have recently launched a new company or organization, you may have asked yourself, "What is digital marketing?" Digital marketing takes the ideas of traditional marketing and applies them to the online world. Nowadays, most users find the products and/or services they need by browsing on their mobile device. Online marketing allows you to reach your potential clientele on the devices they use as they are actively searching for your products and services. Digital marketing also helps you identify your leads and collect real time data to prove marketing ROI. Traditional marketing is still viable in some industries and useful to nearly all companies, but every industry can benefit from online marketing. And, those who don't adopt digital strategies are being left behind.
Rather than researching "what is digital marketing", trust the experts at S3 Media to provide you with all of the services you could ever need. We staff the most experienced marketing professionals in the Tampa Bay area. Our experts have over 50 years of combined experience. When hired for any marketing or advertising project, we take the time to sit down with our client to truly learn about their business, goals and unique needs, so we can develop a tailored digital marketing strategy that is as unique as their brand. Implementing a strategy that doesn't align with your goals could actually be detrimental, doing more harm than good, which is why S3 Media takes the additional time to listen about where you want your business to go. A customized marketing and advertising strategy allows your business to attract qualified leads, which in turn allows your sales team to focus on converting those qualified leads into customers.
After careful analysis of your current marketing efforts, S3 Media may recommend one or more of the following online marketing services:
Stop your search for "what is digital marketing" and contact S3 Media today for more information on how we can assist you. We have helped countless business owners in Tampa, Brandon, Seffner, Lakeland, Crystal Springs and the surrounding areas and have been serving the marketing needs of Tampa area businesses since 2005. Allow us the opportunity to develop a one-of-a-kind comprehensive advertising and marketing strategy for your business that will help you exceed your goals and grow to new heights. The experts at S3 Media will take all of the stress of researching "what is digital marketing" off your plate so that you can focus on other aspects of your business. We look forward to working with you soon!