What Is SEO
What Is SEO in Tampa, Clearwater, St. Petersburg, Brandon, Wesley Chapel and Throughout Tampa Bay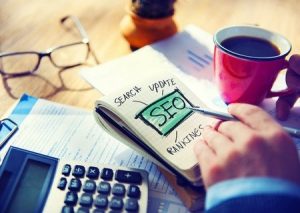 Search Engine Optimization (SEO) is a buzz word in the digital marketing realm that can seem to find its way into nearly every conversation a marketing professional or business owner has during the day. If you have a website, you should be asking yourself, "What is SEO?" if you don't have a solid understanding of the concept.
SEO is an intricate marketing practice that involves a myriad of factors that are used in combination for a single purpose – increasing visibility in organic search engine results. Organic results are not paid results. Rather, the order in which the links appear is based on how the search engine ranks the website based on relevant content and other factors. When a user types in "what is SEO" in the search bar on their preferred search engine, an Internet bot will look through the web to find pages with content about SEO. The Internet bot will then rank the websites based on how much they believe sites will provide the user with the most relevant information about the specified term.
A website that is SEO-friendly must have a combination of proper front end and back end web development, relevant content that is focused on researched keywords, consistent and regular posting of the relevant content, and a host of other factors. SEO cannot be self-taught overnight. Fortunately, SEO services are one of our many specialties here at S3 Media.
Utilizing S3 Media's SEO services will potentially increase your organic search engine rankings. By employing our team of experts, you will receive relevant and focused content monthly based on the keywords your prospective customers are typing in to their preferred search engine. Proper SEO practices increase your website's visibility. In addition, you will receive robust analytics on your search engine results pages (SERPs) monthly.
Along with SEO services, we offer the following comprehensive digital marketing and advertising services:
The answer to the question, "What is SEO?" will quickly change. The Internet is not stagnant. Search engine algorithms and web standards are constantly changing. Luckily, S3 Media is on top of each update, so you do not need to worry about finding the most up-to-date answer for, "What is SEO?". We work tirelessly to ensure your website is SEO optimized through every web update. We hope you will consider S3 Media as your preferred targeted advertising and online marketing agency for your SEO services. We have helped countless businesses in Tampa, Clearwater, St. Petersburg, Brandon, Wesley Chapel and throughout Tampa Bay increase their search engine rankings organically. Put the power of our SEO expertise in your hands today by contacting one of our specialists. Or, take time to speak with a specialist about any of our other digital advertising and marketing services. We look forward to the opportunity to assist in increasing your organic search engine rankings.