Your brand encompasses what your business offers and how your customers identify the company that they have done or will do business with. When deciding on your brand, it should be clear and engaging while maintaining a professional look and feel. S3 Media employs an advanced approach allows up to build a brand or rebrand your business that will help you enjoy growth year after year.
We have helped countless businesses with their logo design and overall brand development. We take the time to learn about what you offer and who your target audience is in order to deliver the best results. When you turn to S3 Media for our brand services, you can expect to experience our proven six-step process:
Discovery: We will sit down with you and go over your entire service offering and your ideal customer to develop the best brand image possible.
Conception: Our expert designers will create a mock-up of your brand and logo to conceptualize the ideas previously discussed during discovery.
Development: A vector designed will be created so your brand and logo can be scaled into any size you need.
Proposal: Our project manager will present you with your proposed brand, identity, and design for your review.
Refinement: Based on your comments and revision requests, we will fine turn your final branding solution.
Finalization: During this phase, you will provide us with your final approval of the creative and artwork. Once approved, your initial branding is complete!
Your satisfaction is our ultimate goal, which is why we take the time to work with you every step of the way. We have had the pleasure of working with business owners across the country and develop their brand strategies that help them garner and covert leads. Some of our favorite brands and most enjoyed projects can be found below.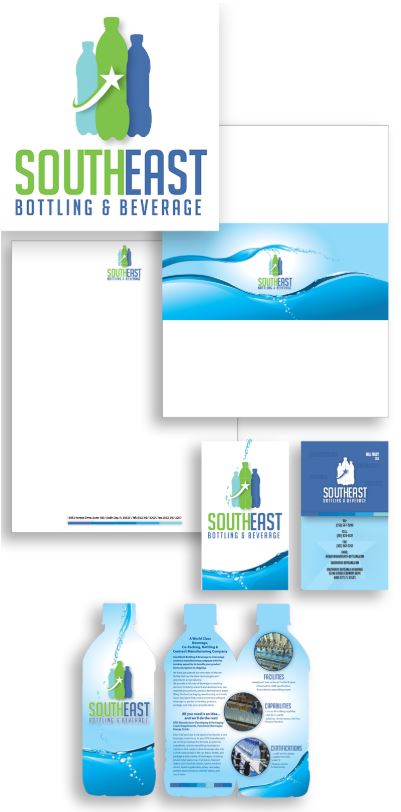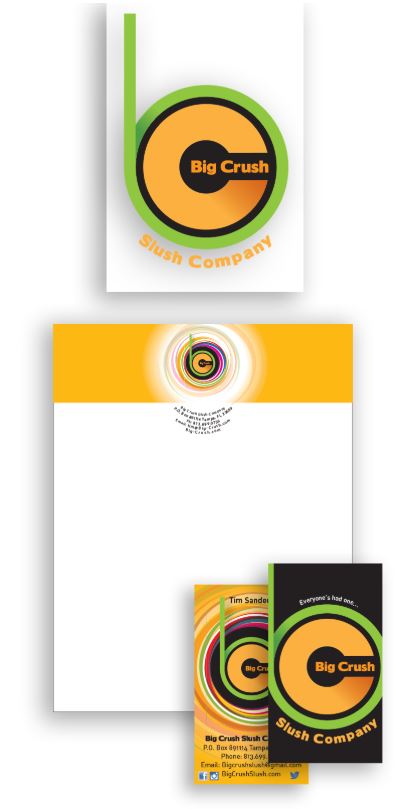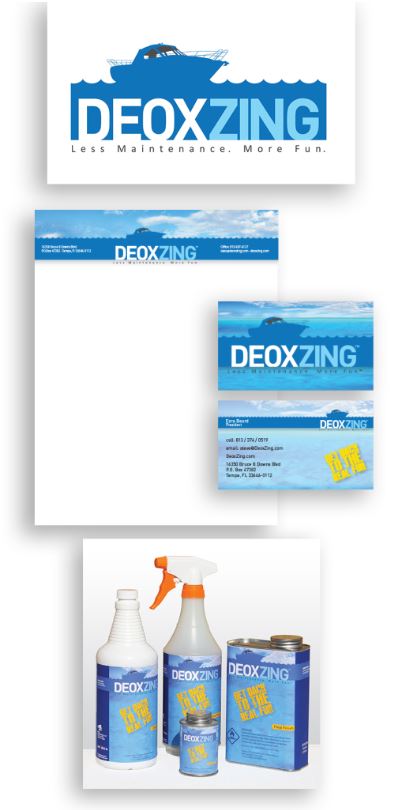 Southeast Bottling & Beverage is a premier beverage copacker with multiple industry certifications and a newly remodeled 150,00 sq. ft. facility.. They are committed to food safety and ensuring their clients receive the best ready to drink (RTD) products.
Big Crush Slush Company is a one-of-a-kind all natural frozen beverage maker. Available at local events and for use commercially in bars and restaurants, their products are made with all natural ingredients and paired with fresh herbs and fruits.
Deoxzing Restore & Shine is the number one product boaters can rely on to make their gel coat or fiberglass water vehicle look brand new. The specialized formula works fast and delivers a long-lasting shine. The company firmly believes in customer satisfaction and has a superior customer support team.