Best Website Design
Best Web Design in Tampa, Lutz, Land O' Lakes, Wesley Chapel, Trinity and Throughout Tampa Bay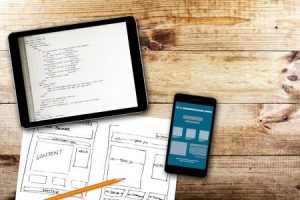 If you want the best web design and highest quality service, turn to none other than the website builders at S3 Media. We are a full service digital marketing and advertising agency that specializes in web design and development. Our custom design and development packages are considered some of the highest-rated web design services in the Tampa Bay area.
Our website builders create incredible website designs by taking our director's notes from discovery and applying them to every aspect of the design and development phases. By focusing on what the client wants, we can develop a website that is truly as unique as the client's business. Rather than providing themed designs, we prefer to focus on innovative, fresh website designs each and every time.
After the initial discovery meeting, the design process begins with the creation of a design mockup that is then sent off to the client for approvals and feedback. We then revise our initial designs until each client's expectations are exceeded. Once our client is completely satisfied, we begin to develop the site and create the intricate internal structures and navigation menus. Finally, we begin putting on the finishing touches until we have a working website that is an exact recreation of the approved design.
With our best web design packages, you receive more than just an attractively designed website. You also receive:
Fast Loading Times
User Friendly Navigation Menus
Search Engine Optimized Structure
Mobile Responsiveness
Introductory Training
and Much More!
Our website builders have years of experience developing code and vast knowledge of the best web design practices. Allow S3 Media to have the opportunity to create a website that accurately reflects your brand and helps you to achieve your business goals. Businesses in Tampa, Lutz, Land O' Lakes, Wesley Chapel, Trinity and throughout Tampa Bay are encouraged to contact us today to speak with a specialist about their upcoming web development project.