Best Website Design
Best Website Design in Tampa, Clearwater, Oldsmar, Citrus Park, Safety Harbor, Palm Harbor and Throughout Tampa Bay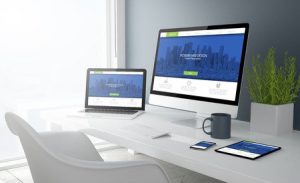 If you are in need of the best website design from an agency that provides you with the one-on-one attention your business deserves, choose the web designers at S3 Media. When you purchase a website development package, you receive the best website design service in the Tampa Bay region complete with a full discovery meeting and other added benefits. At the discovery meeting, you have the opportunity to meet our director, web designers, web developers, and the other experts on our team.
Creating the best web design takes more than sitting behind the computer on a do-it-yourself web design and development website. By hiring our digital marketing agency, you will receive a website that is as unique as your business. Every web development project we take on results in the creation of a website that will leave a lasting impression on prospective leads. Our web designers incorporate the look and feel of your brand's identity into your website, so when a lead clicks through to your website's homepage, they know exactly what your business is and what you can offer them.
We will never sell you a website that doesn't resonate with your business and its products and/or services. We follow the best web design practices currently available to ensure your website not only looks and feels modern, but operates as quickly and efficiently as possible. Our web developers spend time developing code that doesn't bog down your computer's or tablet's CPU, so your website will always load quickly to help decrease bounce rates.
With our website design and development package, you will receive the following and much more:
Front End and Back End Development
Adaptive, Responsive Mobile Optimization
Search Engine Optimized Structure
User Friendly Navigation Menus
Compelling Calls-to-Action
Take the guesswork out of designing a website and trust S3 Media to provide you with the best website design for your business or organization. Countless business owners in Tampa, Clearwater, Oldsmar, Citrus Park, Safety Harbor, Palm Harbor and throughout Tampa Bay have entrusted our company to create breathtaking websites for their businesses. Take a moment to look through our portfolio, and contact one of our experts to begin the design of your new eye-catching website today.