Best Website Design
Best Website Design for Those in Tampa, Clearwater & St. Petersburg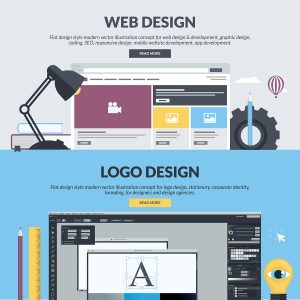 When it comes to the best website design, there are many contributing factors involved. Small details make great websites. Those small details include incorporation of vital SEO marketing strategies. Appearance and functionality are also key ingredients to great web design, as are seamless branding and easy navigation. Our designers are well-practiced in producing attractive and user-friendly websites that adapt to all devices.
Content plays a big role as well. Relevance to the user is extremely important, and our professional content writers are here to cater to your users' interests. Creating content that is factual, well-written and of interest is what we are known for. We also implement the use of SEO marketing strategies to increase the visibility of your website.
We make it a practice to tie together many different marketing efforts specific to your company's needs and wants and strive to create the best website design for every new client.
Our services include:
Website development and design
Branding and logo development
SEO marketing and SEM services
Marketing automation services
Remarketing and targeted advertising
Social media marketing
Whatever you need to reach your website's full potential, we can make it happen. Our team is ready to discuss your options and provide a unique marketing plan specific to your needs. Enlisting the help of professionals will not only take stress off of your shoulders, but it can jumpstart your way to increased site traffic and more qualified leads. Your business depends on achieving and maintaining a prominent web presence, and in today's market, it can truly make or break a company.
Proudly serving those in Tampa, Clearwater, St. Petersburg and neighboring cities, we are available to provide the best website design possible to maximize your website's potential. Contact us today for your free marketing analysis.