Marketing Automation
Marketing Automation in Tampa, Brandon, Carrollwood, Westchase & Surrounding Regions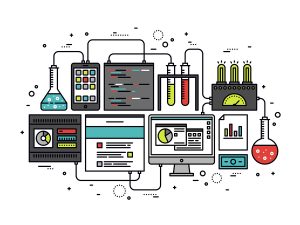 You may have heard of marketing automation. But, what exactly is it? Marketing automation takes care of your daily digital marketing tasks on its own through the implementation of extremely personalized content that is automatically distributed to your leads on an individual basis. Whether this be notifications to your sales team or automated emails directly to your consumers, automation services are extremely beneficial for nurturing your leads in the truly personalized manner that most companies simply don't have the time for.
By using marketing automation and search engine optimization (SEO) techniques, our experts here at S3 Media can create content that is highly-relevant to your current leads, increasing engagements between client and consumer on a more consistent basis. As an SEO company, we have the experience and knowledge to determine exactly what will propel online interactions, and your business, forward. If you are looking for a team of experts to manage all of your online forms and emails or would simply just require some light website maintenance, our staff can provide you with top results.
Automation services include:
Implementation of dynamic forms to generate more leads
Personalized email content to increase engagement
Automated tasks and reminders for your sales and customer service teams
Proven ROI with a wide range of reporting abilities
Each company is unique and has its own unique target market and client base. By turning the right prospects into qualified leads and nurturing those potential consumers with highly personalized content, your company will enjoy more conversions on a more consistent basis. As an SEO company, the S3 Media staff has the experience to know what will establish solid client-consumer engagement to convert more leads. By allowing our team to automate the daily tasks of communication, your staff is able to devote more of their time to higher qualified, more lucrative sales opportunities, and you can rest easy knowing that your leads are being consistently contacted with marketing automation collateral that will nurture them in the most efficient way possible.
We can show you examples of how our marketing automation works and discuss the ways our team of experts can implement this new technology into your business's everyday processes. We are an SEO company that is proud to serve those located in Tampa, Brandon, Carrollwood, Westchase and surrounding areas. Contact us today for your free marketing analysis.