Online Advertising
Online Advertising in Tampa, Clearwater, St. Petersburg, Wesley Chapel & Surrounding Regions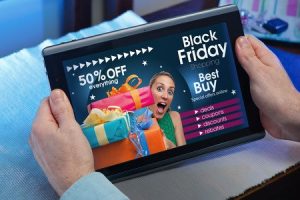 Whether your company is just now entering into the world of online advertising or a seasoned professional, it is vital to partner with a digital agency that you can trust. S3 Media is the digital agency more and more businesses in the Tampa Bay area rely on for all of their online marketing needs, because we are transparent, don't require lengthy contracts and have proven results.
Our team is experienced, professional and courteous and will work closely with you to deliver the ROI you are looking for. Our online advertising services include the following and more:
As a reputable, full service digital agency, S3 Media can handle any digital marketing requests you may have. Better still, we have an expert team in place to strategically combine your online advertising efforts with our other services such as public relations, call tracking and more to create a comprehensive marketing plan that will allow us to better monitor our successes and hone in on your ideal consumers.
S3 Media can also create the ultimate website design, whether you need a fresh, new design or would simply like to update your current site. Once your final payment has been made, you own your site free and clear. Unlike other web development agencies that reserve the rights to your website, we believe that we should only keep your business if we continue to earn it. In addition, we offer competitive pricing and are able to custom tailor any of our marketing plans to your unique needs, so there is no business too big or small to benefit from our expertise.
We have been providing outstanding online advertising services to businesses in Tampa, Clearwater, St. Petersburg, Wesley Chapel and the surrounding regions for over a decade, so contact us today for a free marketing analysis or to discuss how we can better serve the advertising and marketing needs of your business or organization.