SEO Marketing
SEO Marketing for Tampa, Clearwater, St. Petersburg & Neighboring Regions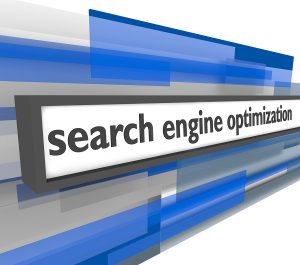 If you have wondered what exactly SEO marketing is, you are not alone. Many business owners have wondered this and find it difficult for someone to answer their question in layman's terms. To an experienced web development company, the concept comes easily. It makes sense to us, because we have had in-depth experience and proven results for many years.
SEO marketing stands for search engine optimization. Basically, this form of marketing aims to increase your website's ranking on search engine results pages (SERP). Without paying for your website to become relevant to existing searches, you can increase your online site traffic organically. This is the way to ensure your website is listed as an option to users on the first page of search results. When someone searches for something specific and relevant to your services or product, you need to be seen immediately – not 16 pages later.
Enlisting the help of an experienced web development company to implement the necessary techniques to grab the attention of search engines will benefit your business for the long-term. Our SEO marketing professionals are experienced in driving site traffic and delivering top results with their strategic marketing plans. We increase your page rank by:
Conducting thorough keyword research and creating thoughtful plans of action
Using strategic keyword placement and linking structures
Writing high-quality content that is both relevant to the user and consistent with your brand
Placing strategic calls to action and menus throughout your site for optimal performance
Offering a wide variety of web marketing services, our team can transform your website and increase your brand visibility dramatically. Whether you need a custom-built website or are looking to boost your business's online presence through the utilization of SEO marketing or other methods, we will exceed your expectations. Working closely with our clients to produce high-quality work is important to us. We are open to your ideas and take your wants and needs into serious consideration while working on your site. In the end, your happiness with the final product and your site's performance is our number one priority.
If SEO marketing is still confusing to you, contact us today to speak with our marketing department for further details. We can answer any and all questions you may have and are proud to serve those in Tampa, Clearwater, St. Petersburg and beyond.