SEO SEM
SEO SEM for Business Owners in Tampa, Clearwater, Oldsmar, Citrus Park, Safety Harbor, Palm Harbor and Surrounding Areas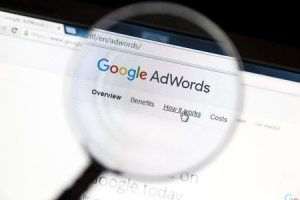 In today's world, digital marketing budgets can arguably be considered even more important than traditional marketing budgets as more leads are moving away from brick and mortar stores and toward the web. For some products and services, brick and mortar stores will continue to be necessary, but, for most, having a user-friendly website will be imperative to stay ahead of your competitors. However, simply having a website is not enough. Digital marketing tactics such as SEO SEM must be employed in order for your website to be seen by leads and garner unique visitors.
SEO SEM are two different tactics to reach your leads. SEO, or search engine optimization, involves organically increasing search engine rankings, whereas SEM, also known as search engine marketing, provides businesses the opportunity to pay to have their website on the first page of search engine results. When combined, search engine optimization and search engine marketing can help your business appear organically on the first page of search engine results pages, while at the same time, having an ad displayed for the same keyword.
SEO marketing utilizes advantageous keywords, steadily-released quality content and many other factors to create an impact on a website's organic ranking, while search engine marketing requires researching the correct keywords to place a bid on. Winning a bid on a keyword your leads are not typing into search engines provides little benefit to your business. That's why it's important to entrust your marketing budget with experienced digital marketing professionals who know what to bid on and how high to bid.
Utilizing SEO SEM services from S3 Media will provide your business with the following:
Most Up-To-Date SEO Marketing Practices
Monthly Detailed Analytics Reports
Engaging, Relevant Content Developed for Powerful Keywords
Proper Bidding Practices on Google AdWords
and More!
S3 Media is a Google Partner, and our digital marketing professionals are certified in both AdWords and Analytics. We understand how SEO SEM works and how to help you receive your greatest ROI, and we are confident our SEO marketing services can help you achieve a higher lead conversation.
Business owners in Tampa, Clearwater, Oldsmar, Citrus Park, Safety Harbor, Palm Harbor and the surrounding areas are encouraged to contact us today to learn more about how SEO SEM can help their business or to speak to one of our specialists about creating a comprehensive digital marketing and advertising strategy that will propel your business ahead of your competitors.