SEO
SEO for Tampa, Clearwater, St. Petersburg & Neighboring Areas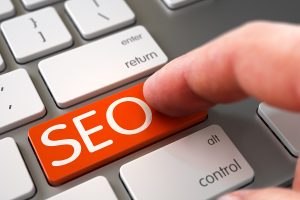 What are the most important features of a website? Captivating visuals and precise calls to action come to the forefront of most peoples' minds. Although these concepts are key, it's all for naught if nobody is visiting your site. SEO is vital to your site's organic rankings on Google and helps consumers, who are already searching for your specific products and services, find your website.
SEO, or Search Engine Optimization, is a form of web page development specifically designed to increase your rankings without paying for a top listing or ad. Our writers here at S3 Media are practiced in this style of writing and knowledgeable in keyword planning, application and execution. It is well-known that people don't often look beyond the first page of Google listings. People also prefer to click on organically ranked listings, rather than the paid ads that appear at the top and side of the search engine results page (SERP). Therefore, writing your website's content to align with the actual keyword searches of your potential consumers is of utmost importance.
Some of the services that we offer to help attract and maintain consumer relationships include:
SEO Writing
SEO Compatible Website Structure
Marketing Automation
Call Tracking
Logo & Brand Development
Custom Website Design & Development
Whatever your website's needs may be, we are available to develop a strategic search engine optimization or email marketing plan to achieve the results you desire. Our proven methodologies and practices help increase visits, leads and sales. We monitor and check our planned SEO keyword strategy weekly, staying up to date on changes in your website's ranks and conversions.
At S3 Media, our primary goal is to develop and implement SEO content that will increase your website's first page rankings. Contact us today for a free site analysis or to request quote for your SEO and email marketing needs. We proudly serve those in Tampa, Clearwater, St. Petersburg and neighboring areas.