Web Design Company
Web Design Company in Tampa, Plant City, Carrollwood, Clearwater, St. Petersburg, Palm Harbor and Nearby Regions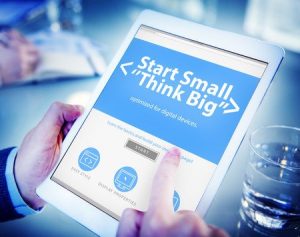 Web design involves more than having access to design programs. Web design is centered around creating a positive user experience. As a web design company, we have experts on staff who have an extensive background in graphic design and traditional design elements. One of our co-founders began with graphic design back in 1988 when the first Adobe Photoshop version was released. Our website design company has experts with valuable knowledge of how the industry has grown along with an inside look on what did and did not work over the years.
S3 Media also has experts who started website development when websites initially began taking off. Our team of web developers and designers have years of experience. They took on the challenge at the beginning of their careers teaching themselves everything they could about website development and have continued to stay up-to-date through all major web updates.
S3 Media is highly rated by many businesses in Tampa Bay and across the nation. We have completed website development for businesses both small and large. Although we are a highly-rated web design company, we offer a multitude of additional marketing and advertising services such as the following and more:
Allow S3 Media to have the opportunity to become your preferred web design company for all of your business' web development needs. With our experience and proven track record, we are confident we will deliver a website that will exceed your expectations by the specified deadline. We want business owners in Tampa, Plant City, Carrollwood, Clearwater, St. Petersburg, Palm Harbor to contact us today, so we can schedule your discovery meeting with our project manager. We look forward to beginning a web development or other marketing project with you soon!