Website Design Company
Website Design Company in Tampa, Westchase, Largo, Dunedin, Tarpon Springs & Neighboring Areas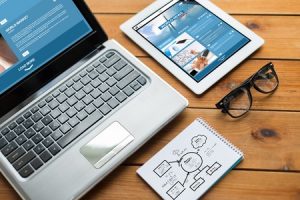 DIY websites can turn out well if you have a very broad understanding of the various coding languages as well as a great inclination for creative design. However, without the necessary experience, the code utilized for the website may be incomplete, leaving you with a website that is less functional than it is pretty. In some cases, certain aspects of the website may not end up working at all. Additionally, a cookie-cutter website may seem like an economical option, but you are often limited to strict templates and have little creative freedom. Hiring a website design company with experienced website designers is the best course of action to ensure you have a professional website that keeps your prospects on your website longer and converts more leads to customers.
Our website designers are well versed in multiple coding languages such as HTML, CSS, Java, Python and others. We require our website designers to educate themselves on any new coding practices to stay ahead in this fast-paced technological world. As an experienced web design company, we strive to always remain cutting edge, utilizing the latest Internet updates and available plugins to our advantage to create seamless and user-friendly sites. The Internet is always changing. Therefore, we adjust to the changes and implement innovative techniques to create websites that exceed those of your competition.
Choosing S3 Media as your website design company typically includes the following:
An Initial Discovery Meeting
A Custom Designed Mockup
Content Gathering Assistance
A Fully Developed Beta Site for Testing
Efficient and Hassle-Free Launch
and More!
We are the best website design company in the Tampa Bay area, and our work speaks for itself. Take a look at our project portfolio now or contact us today, so we can get started on your website design project. We have helped countless business owners in Tampa, Westchase, Largo, Dunedin, Tarpon Springs and the neighboring areas by developing websites that make bold statements, while remaining function and responsive. Our web designers and entire S3 Media team look forward to working with you!