Website Design
Website Design for Tampa, Clearwater, St. Petersburg & Neighboring Cities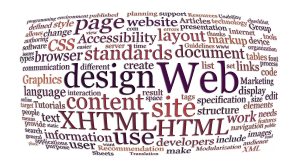 Websites exist to educate the web community about your business's products or services. A strong web presence is an absolute necessity to succeed in our technologically advanced world, and knowing how to best utilize your website is vital for success. Our staff at S3 Media is experienced and knowledgeable in website design that will exceed your website goals, whether you seek increased site traffic or a larger client roster list. We are here to maximize your web design objectives.
By creating a website design that is device-friendly with a clean interface, you can increase the time each consumer spends on your page and boost their engagement with forms and pages alike. People are not interested in spending time figuring out how to navigate a website. They want to be able to scroll with ease and locate the relevant content they are searching for.
Successful website design includes:
A Responsive Design to make it Mobile and Tablet Friendly
A SEO Compatible Internal Structure
High-Speed Web Design
Clean and Easy To Use Menus
Accessible Calls To Action
Whatever your website design needs may be, our staff is equipped with the latest software and technology to deliver results. Always efficient and thorough, our team can show you how you can increase your website traffic and clientele base in ways you never imagined possible. Contact us today for a free marketing analysis or quote. We are proud to serve those in Tampa, Clearwater, St. Petersburg and neighboring cities.