Web Design
Web Design for Those in Tampa, Clearwater, St. Petersburg, Palm Harbor, Brandon and Throughout Florida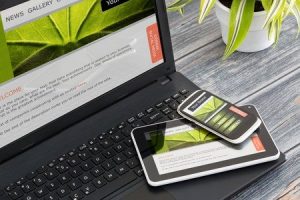 S3 Media is the preferred marketing agency for a variety of business throughout the local Tampa Bay area, Florida, the United States and internationally. Although some marketing agencies utilize a cookie cutter approach, we provide our clients with one-of-a-kind unique solutions. Web design is just one of our many specialties at S3 Media, and regardless of the services we provide you, we will always deliver on-time and beyond your expectations.
Your web design should highlight your business' strengths while maintaining an attractive and user-friendly interface. Our developers and programmers are some of the best in the business. They can turn nearly any idea into a functioning and stylish website. A beautifully designed website will be optimized for search engine algorithms, so your customers can find your website quickly and easily. Each of our web design service packages guarantees your website's internal structure will help your website climb the ranks in search engine results.
Along with proper internal structure, your web design service includes device responsivity, which allows your customers to easily navigate your website on any device. In addition to website design, we offer the following marketing and branding services to help increase lead conversion and drive traffic to your website:
Utilizing email marketing services from S3 Media will increase your business' overall bottom line. We are SharpSpring certified, and our automated marketing services allow your business to nurture a relationship with each unique visitor to your website with personalized content via email and salesperson notifications. We can identify sales-ready leads and send follow-up emails to convert those leads into sales. See for yourself just how powerful our automated marketing services are by trying out our Magic Trick now.
Our web design, email marketing and other services are second to none. We strive to help business owners in Tampa, Clearwater, St. Petersburg, Palm Harbor, Brandon and throughout Florida achieve their goals. By utilizing services from S3 Media, you are putting the power of the most talented social media gurus, designers, programmers, copywriters and brand experts to work for your business. Contact us today for more information about our free site audit or to request a quote on any of the top quality services we offer. We look forward to serving your business and increasing traffic to your website!