Web Designers
Web Designers for Those in Tampa, Clearwater, Oldsmar, Citrus Park, Safety Harbor, Palm Harbor and Neighboring Cities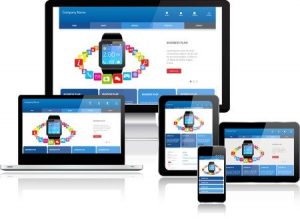 Our web designers are responsible for the look and feel of the websites S3 Media develops for our clients, and as a premiere website development company, we specialize in front end and back end development of every single website we produce. There is far more to creating a website than simply writing code, and our web designers work with our web developers to create a website that is centered on the user's experience.
Our website development company has experts on staff who understand how to turn an idea that is on paper, inside someone's head, or in an email into reality. There is no limit to our imagination; therefore, there is no limit to what our web designers and developers can create for our clients. Every web design and development package comes standard with mobile responsiveness and search engine optimization. Once the backbone of the website design has been developed, our web designers get to work on the more creative aspects. Each designer will maintain our client's brand integrity and image, while creating a website that is both captivating and responsive.
Along with designing websites from scratch, our web development company also provides additional services. If you are in love with your business' website, but have come to realize it is not responsive on mobile devices, we offer affordable packages for mobile optimization. If you enjoy aspects of your website and only need to make a few changes, we also offer hourly web update services, along with money-saving retainer-based agreements. Along with these additional web design and development services, we offer the following:
Search Engine Marketing
Search Engine Optimization
and Much More!
Business owners in Tampa, Clearwater, Oldsmar, Citrus Park, Safety Harbor, Palm Harbor and the neighboring cities who are looking to design a new website or update their existing site are encouraged to look through our portfolio to view our most recent work, or contact one of our expert web designers now to talk about your ideas. Be sure to ask about our comprehensive digital advertising and web marketing services. We look forward to serving you!